Atari 8bit Disks
8bit-Slicks is free to play! Register your username here to play Online.
Your donations or patronage can help me with server costs and continued development.
Thanks in advance, 8bit-Dude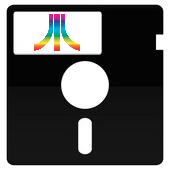 Release Date
2022-05-08
Required Hardware
48K version: Atari 400/800
64K version: Atari XL/XE
Optional Hardware
8bit-Hub, DragonCart or Fujinet for online play
Emulation
Please use this modified version of Altirra 4.00 which supports both 8bit-Hub and DragonCart. To configure, simply go to:


System > Configure System > Peripherals > Devices > Add

Important Note
Make sure to update Fujinet to latest Firmware. The game runs best with HSIO set to 9:55kb. For some reason, it does not work at 0:124kb. Please also note that Fujinet support is "best effort". DLI/VBI get turned off during SIO communication, causing the sprites and music to cut-off several times per second.
If you experience issues or bugs, please ask for support on the Forum.